Welcome to the StromTech service information page. We are the premier providers of electronic security. Our goal is to provide you the very best in protecting your property and assets.
Our quality control standards are high. With 25 years of experience we are among the best technicians in Manitoba. Our mission is to deliver the customer service you expect. Your satisfaction is important to us.
We offer the following services:
Monitoring - We can monitor most brands of security systems on the market regardless which company completed the installation. Takeovers are completed free of charge (some conditions apply). Monitoring includes intrusion, fire, low temperature, flood, and many other services. We can also develop custom monitoring for boilers, fluid levels, etc.
Digital monitoring is just $18.00 /month (discount available if paid annually in advance).
Should your business be one of high risk, we can add backup monitoring to your telephone lines via cellular or internet for an additional fee
We also offer such services as monthly reports (identify when your staff open and close your business) or supervised opening/closings (we'll call you if the system is not turned on or off according to the schedule you provide us).

Alarm Systems - We install custom designed security systems using quality products from Honeywell. In addition to burglar alarms, fire detection can be added. We also offer low temperature monitoring for the winter traveler, high water monitoring for spring flooding (sump pumps do fail), and Carbon Monoxide monitoring.
Keypads come in Fixed English, Alpha Numeric, and Touch screens that will scroll your family pictures.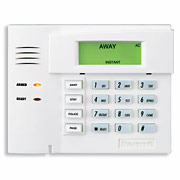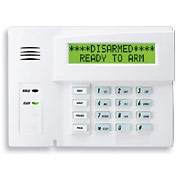 <![if !vml]>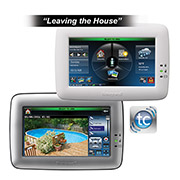 <![endif]>
Video Surveillance Systems - We supply a wide range of video systems with digital recorders and network video recorders. Each system is custom designed for your location.
One camera is insufficient contrary to what some companies and retailers offer. In our environment outdoor cameras require built in heaters and auto iris lenses. With the bright sun shining on the snow an electronic shutter camera must turn its image sensor off more than it is on so the light does not over expose the image. This results in a poor or no picture. An auto iris lens will close (just like the human eye) to only allow as much light as the camera needs to create a quality image.
<![if !vml]>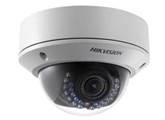 <![endif]><![if !vml]>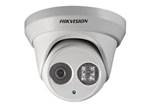 <![endif]><![if !vml]>

<![endif]>
Digital video recorders are not created equal. The biggest issue with recorded video is image quality. Many systems only record at low resolutions (CIF). Working with police authorities, the Scientific Working Group on Imaging Technologies (SWGIT) has created guidelines on usable image quality for criminal investigation; this includes a minimum recording resolution of 4 CIF or D1. Many security companies have never heard of these requirements and rely on lowest price to get your business. Our thoughts are if you're going to make an investment make it right! When you need that video, you want it usable for the authorities.
<![if !vml]>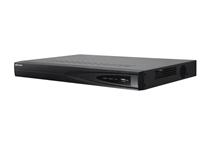 <![endif]><![if !vml]>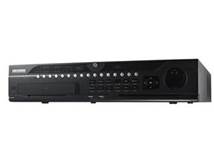 <![endif]>
Access Control - We can provide an access control system to meet most budgets.
Our product of choice is the Canadian made Keyscan. With numerous controller options and an easy to use interface, we have found it to be flexible and reliable. Connect the controllers and PC via RS-485 buss or via IP network. IP connected controllers allow easy control of remote locations and lower installation costs when a network infrastructure exists.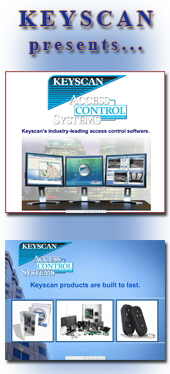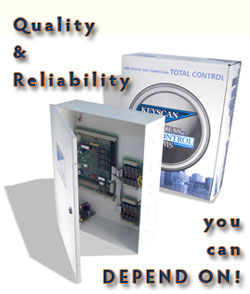 For more information or to schedule a free estimate, please contact us either via e-mail at info@StromTechSecurity.com. You may also call us at 204-803-5060.
We look forward to serving you.